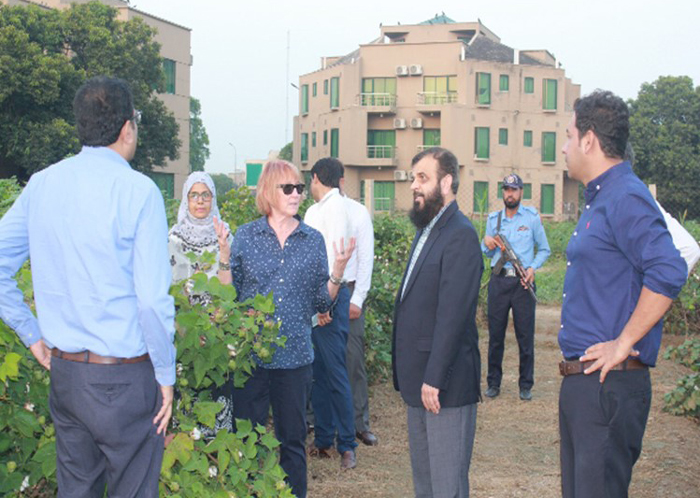 In a momentous event, Prof. Judith Brown, a renowned scientist in the field of plant virology, working at School of Plant Sciences, University of Arizona, USA, graced Centre of Excellence in Molecular Biology (CEMB), with an enlightening and impactful visit on September 25, 2023. The visit organized by CEMB proved to be a milestone event in the pursuit of scientific knowledge and innovation.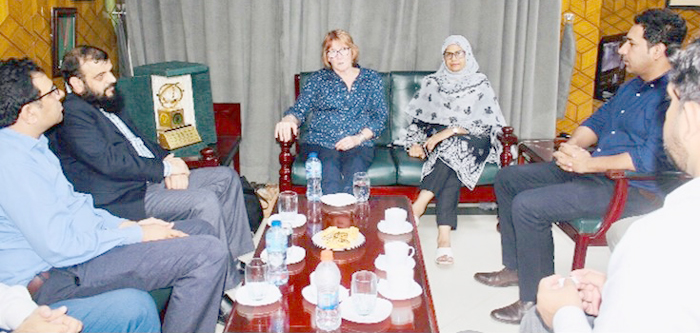 Dr. Brown not only highlighted her own pioneering work but also emphasized the need of collaboration, curiosity, and the relentless pursuit of knowledge in the scientific community. In addition, she was engaged in an interactive session with CEMB scientists and researchers, further fostering a spirit of scientific inquiry and collaboration within the community. During the visit, Dr. Brown also visited scientific labs and research fields where new cotton varieties were evaluated and various ideas about future work were discussed.
Dr. Brown's visit left an indelible mark on all attendees, inspiring them continue pushing the boundaries of knowledge in their respective fields. To conclude the visit, Director CEMB, Prof. Dr. Moazur Rahman shared his insightful thoughts and thanked Dr. Brown for sparing her time to visit CEMB and urged to continue future interaction and scientific collaboration. At this moment, Prof. Dr. Bushra Rashid, Prof. Dr. Abdul Qayyum Rao and Dr. Usman Arif were also present on the occasion.